We Know Real Estate.
Request our complete guides free! You'll receive a top down picture of nearly everything you need to consider as a real estate buyer or seller in any market. Get more informed by requesting our guides below!
Learn more about
Top 10 things you need to know before selling your home, including tips for low cost improvements for a better selling price
Discover how you know when it is right to make that repair, and knowing when and how to invest in your house
A complete step by step breakdown of real world facts VS real estate reality TV shows, comparing and contrasting the differences
The Seven Steps to Owning a Home, and how to maximize the success of your transaction every step of the way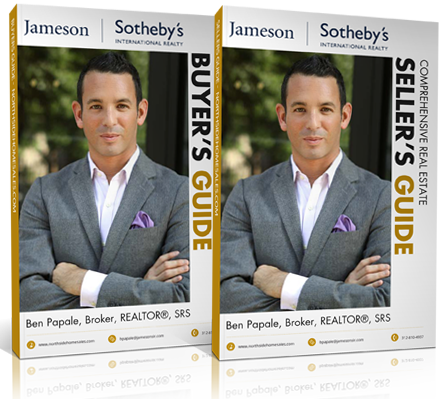 Download the guides below or ask a question and we'll answer promptly!
Contact Our Team
SEE WHAT OTHERS ARE SAYING
I love my new home!
Ben made my home purchase a pleasure. I had been renting for the past few years, and decided I was ready to be a home owner again. Ben helped explain the changes in the market, listened to my wish list, and quickly found the right place for me. From the offer to the closing, Ben kept me informed through the whole process. I love my new home! I would recommend Ben to anyone looking to buy in Chicago!
Jordan B.
,
Lincoln Park, Chicago IL
I was in really good hands
Ben helped several of my friends with sales/purchases of their condos, and they had nothing but good to say about him. When I reached out, he responded almost immediately. He was very detailed about what I was looking for in a home. Within the first few homes he showed me, he had nailed it! We place an offer, he did an excellent job negotiating me a great deal. Once my offer was accepted, the bankers, attorneys, and inspectors he recommended did a great job. Every one was quick to respond, kept me in the loop through every step. I felt like I was in really good hands. A few issues came up during the inspection, but Ben helped me through those. Now I'm in my perfect home, and I have Ben to thank for it!
Rose Z.
,
Andersonville, Chicago IL
I HIGHLY recommend Ben
Just finished up with a great buying experience through Ben. I've heard a lot of my friends and colleagues talk about their bad experiences, and I was a little apprehensive going into this since I'm a first-time home buyer. I'd already had bad experiences with a couple agents, and I was apprehensive about working with another. Ben changed my opinion of realtors.
I knew exactly what I wanted, and I knew how much I wanted to spend. Other agents were pushy about showing places that didn't match my list — and were out of my price range. But when I spoke with Ben, he insisted on knowing exactly what I was looking for, and not showing me anything that didn't match. That was a breath of fresh air.
After the first showing, he got a perfect feel for what I was looking for, and picked a few more properties that were absolutely exactly what I wanted. After just two showings, I found the perfect place. After seeing it a second time, I was ready to place an offer.
Ben looked at the comps for me and helped me put together a good offer. In the end, he negotiated a price and terms that I was more than happy with. We closed in less than a month!
I've been in my home now for two months now, and I still don't think I could be any happier. I HIGHLY recommend Ben to anyone who is looking for a good realtor who will listen to them and will work as hard for them as if he were buying his own place.
Landon B.
,
Roscoe Village, Chicago IL
Trust in Ben, he is the real deal
Ben is amazing. We needed to sell our Lakeview condo on a tight timeframe, and we sold for the right price 2 weeks after listing. Ben guided us throughout the process, from preparing the place for showing, strategy on listing and advertising, and working on negotiations and other issues right up to closing. Ben was always two steps ahead, incredibly prompt and professional. Trust in Ben, he is the real deal.
David G.
,
Lakeview, Chicago IL
Honesty and integrity unmatched
I was in search of an apartment during the off-cycle leasing season and at a complete loss as to where to turn.
I ran across the listings Adrien had online and suddenly I knew I was in the right place! After sending him 30, yes 30, emails in a single weekend with all these random thoughts I had about what I wanted – he spent a majority of his Saturday walking me through several places. It's quite obvious he'd listened to everything I wanted because these places had it all and were in my budget!
I've sent 6 friends to him and he's been able to work his magic for all of them, as well! His response time is lightning fast and his honesty and integrity are unmatched. I would never go to anyone else ever again!
Carrie D.
,
Lakeview, Chicago IL
Look no further!
Condominium hunting is not easy in East Lakeview, Chicago. Prior to meeting Adrien, I was dreading the difficulties that go with selling a house, moving belongings to storage, finding a subset and hunting for a new home in Chicago. Due to bad experiences with past brokers, working with Adrien was an entirely new and positive experience. He is extremely friendly, patient, and very knowledgeable. Unlike many brokers I've dealt with in the past, I truly felt like he is genuinely dedicated in helping the client find a place best suited for my lifestyle. I can't say enough positive things about Adrien. If you choose him, you have made the first right decision in your next home purchase!
Adrien is highly compassionate, timely, organized, knowledgeable, and determined when it comes down to finding you the right place to live and call home. He will always make you feel like you are the top priority. He's very fast to respond to email/text/phone calls.
Everything was thoroughly explained to me as we went along, and never once was I pressured into anything that was out of my budget, or didn't meet requirements. If you are looking for an upstanding, intelligent, and exceptionally reasonable broker to help you with your real estate transaction, look no further.
Willie D.
,
Lakeview East, Chicago IL
Competing offers over asking in less than a week!
We are in love with Ben Papale! We were dreading putting our condo on the market. One realtor we met actually told us we'd have to do huge upgrades and wait until the following spring. Another said we'd have to redo entire rooms. Ben walked in, unfazed, and told us everything would be fine — gave us simple fixes and advice, and got us competing offers over asking price in less than a week! Ben knows the Lakeview market inside and out, and works tirelessly to do the research, promote your place, and close the deal. He doesn't just list it — he truly works it, mining every strategy and technique. He is unflappable and unstoppable, and truly went the extra mile to advise and reassure us every step of the way. It could not have been a better experience. I would trust him to buy or sell, any time! He is truly a realtor with integrity and knowledge who gets results.
Auriel G.
,
Lakeview, Chicago IL
Contract and negotiations went very smoothly
We worked with Ben and Adrien to find a condo in Lakeview East. Very professional and knowledgable with the area. Contract and negotiations went very smoothly. They are available via text, email and phone readily. Would highly recommend.
Jason S.
,
Lakeview East, Chicago IL
Great plan, quick action
We bought a house in February of 2015 and wanted to rent out our E. Lakeview condo. Ben and Adrien met with us, took pictures, put a plan together and within weeks we had renters.
Ben and Adrien found a great couple at a great price.
I highly recommend them for all of your real estate needs.
Kathryn L.
,
Lincoln Park, Chicago IL